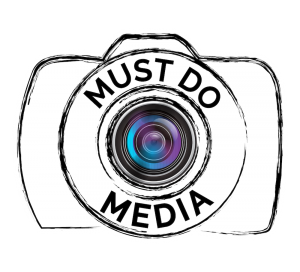 Must Do Media Inc. is a boutique travel media agency that uses the power of storytelling in video, writing, photography, and social media to promote adventure, experience, and tourism of all kinds to people wanting to get out and explore and learn. As influencers ourselves, we combine the power influencer marketing, content creation, and social media to share your experience with the world.
Meet the Team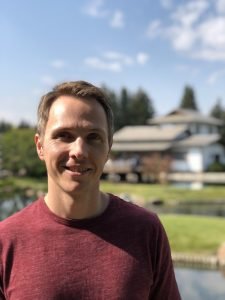 Matthew Bailey – Founder & Creative Director
Matthew is the founder and creative director of Must Do Media Inc. After studying marketing and management at both SAIT in Calgary and the University of Lethbridge, he developed a passion for travel, adventure, and experiencing new things. That passion inspired Matt to visit 38 countries, 6 continents, and more than 250 cities where he found a side of him that he didn't know existed. All of a sudden, he was bungy jumping, sky diving, scuba diving, hang-gliding, and eating fried tarantulas. He now shares this passion with the world through writing, video, and photography, inspiring others to get out and explore the planet.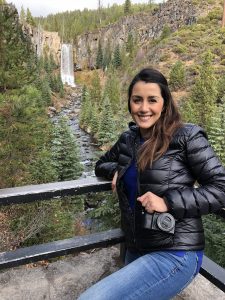 Karla Bailey – Video Creative
Karla is the video editor, Spanish translator, and co-host of the Must Do Canada YouTube show. Originally from Mexico City, she graduated with a degree in marketing and started her career with companies such as Johnson & Johnson and Colgate. Eventually, she moved to Canada and found a love for travelling, visiting 35 countries and 5 continents.
About Must Do Media Inc. (Longer version)
Must Do Media Inc. grew organically. It all started out as a simple travel blog, chronicling our first big one-year adventure in Southeast Asia. It wasn't a job. It was just a way to tell friends and family what we were up. This travel writing grew into a passion, which led to media trips and writing for newspapers such as the Calgary Herald.
We also started dabbling in travel photography, which eventually led to Instagram as well. We started off with a Nikon DSLR, carrying it around Asia with us to capture the beauty in countries such as Thailand, Myanmar, Indonesia, Malaysia, and Cambodia. As time went on, we learned more and more about the craft, and slowly started to build upon our equipment, getting into mirrorless cameras, tripods, and multiple lenses. With photography and writing, our blog LiveLimitless.net became more popular.
Then 2017 came and we came up with the idea for the Road to 150, a massive #Canada150 inspired road trip to visit 12 provinces and territories, driving coast to coast to coast to interview people about what makes Canada special. Since we wanted to be the hosts of the Canada Travel Show, not to mention a focus on writing, social media marketing, sponsorship outreach, and so forth, we hired a videographer to join us for the 150-day trip. Rather than wait months or even years to produce a feature-length documentary, we decided to produce one YouTube episode for each province and territory, featuring some of the best things to do in each place. These videos became a sensation, being viewed by more than one million people and landing us interviews with CBC, Global News, and a variety of radio and print companies.
Suddenly, YouTube was our fastest growing media platform. People loved us as their hosts, showcasing Canada in many different ways. We then invested in video gear, including drone videography, and have since made that one of our main services.
Live Limitless led to Must Do Canada, and Must Do Canada led to Must Do Media Inc. Everything happened as organically as possible. It's quite unique to be both the media company and the travel influencers, but this allows us to create content for tourism companies and promote them across the country and across the world.
We love to travel. We love media. We love building and inspiring a community. It's been an incredible journey to blend the three of these together, utilizing video, writing, photography, and social media to promote travel and the incredible world in which we live.
We'd love to learn about your company and what you have to offer the world. Send us an email and let's showcase your product or service to the world.