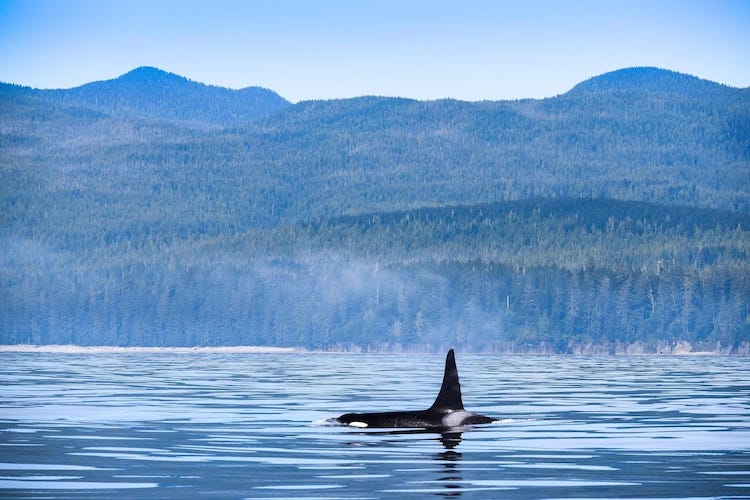 Create Fun, Engaging Videos to Promote Your Product or Service
Video continues to dominate the content world and people love to see what you offer, whether it's through your own channel or through travel influencers like ourselves.
Showcasing a Weekend Escape to Banff, Alberta
Writing
You have an amazing product and the world needs to hear about it. We specialize in tourism-related writing content and can deliver blog articles, sponsored posts, copywriting, and more.
Video and Photography
Whether you're looking for photos to add to your website or social media channels, or a fun video to market your product or service, we have you covered. We also offer drone video and photography.
Social Media Marketing
It's no secret anymore. The advertising world has moved online. Whether you want to market through us or have us help you create and manage your own social media content and marketing, we can help.
Influencer Marketing
As influencers ourselves, we've worked with a variety of companies to promote their products and services. We also have relationships with many other influencers across the travel industry and can develop big campaigns.
We develop engaging content to promote your experience
The aim of storytelling and content is to share a story. We love to share stories that inspire people to get out and experience new things, whether that's a fun adventure, a beautiful view, or a delicious meal.
Ready to start your project?
Start where you are. Use what you have. Do what you can.
In the process of my work promoting tourism and economic development in the Sundre and district area, I often hire content creators to generate publicity and shareable content for online consumption. Matthew and Karla have by far been my favourite influencers hired to date. That's not to say that I didn't like my previous hires (I hire about two per year), it's that Matt and Karla were fun, they touched on every point I needed and wanted, and they shared content with their thousands of followers across all their platforms - not just Must Do Canada - adding a significant amount of surplus-value. The best part is that they actually genuinely appear to love what they do, and they're not just trying to pump an article out. That truly comes out in their content. I highly recommend any tourism company to consider working with this fine couple.

Jonathan Allan

Economic Development and Communications Officer, Town of Sundre

It was an absolute pleasure to work with Matthew, Karla, and Must Do Canada, from initial contact to the release of the amazing videos and photo essays of our province. Matthew and his team really captured the essence of what Saskatchewan is and hopefully made people fall in love with it. I really look forward to working with them again.

Jodi Holliday

Travel Influencer & Brand Advocate Specialist, Tourism Saskatchewan

I had the pleasure of contracting Matt and Karla to attend one of our backcountry horseback adventure trips in the Rocky Mountains. Matt and Karla were a joy to have on our horse trip and "submersed themselves" into our western cowboy culture. Matt produced an excellent article which was published by "Our Canada" magazine. Matt and Karla were professional in every way and I wish them continued success.

S. R. Watkins

Past President, Trail Riders of the Canadian Rockies

Matthew and Karla are convivial,  easy-to-work-with and passionate people who really took the time to learn and understand all about our nordic spa, Thermëa. Their article was so relevant and the descriptions of body sensations after experiencing the thermal therapy was fun but yet, right on!

Marianne Trotier

Public and Press Relations Manager, Nordik Group

"Matt and Karla created such an amazing video series for both the 

Yukon

 and Canada as a whole. They are captivating and engaging hosts and made me proud of my home territory. I love how they captured so much of the 

Yukon

, including our incredible Klondike Gold Rush history, road trips, and natural attractions such as Kluane National Park. On behalf of Tourism 

Yukon

, we want to thank Must Do Canada for showcasing our beautiful home."

Jennifer Glyka

Marketing Specialist, Media and Influencer Relations

Leading Best Western Hotels & Resorts' content and influencer efforts, a lot of different opportunities and ideas come across my desk on a daily basis. Matt's initial proposal stood out because it was well thought out and provided opportunities to help us achieve our marketing and business goals. The concept was great and the storytelling was effortless, with our brand and brand messaging incorporated just the right amount. I know a great storyteller when the subject makes me want to do something I wouldn't normally be interested in - Matt and Karla have that quality and I'm happy he's part of our ongoing content efforts.

Bryan Perleberg

Senior Manager, Brand Marketing at Best Western® Hotels and Resorts
Email Newsletter
Enter your email below and be the first to know about new projects and offers. We can also discuss your business needs and where we can be of service.