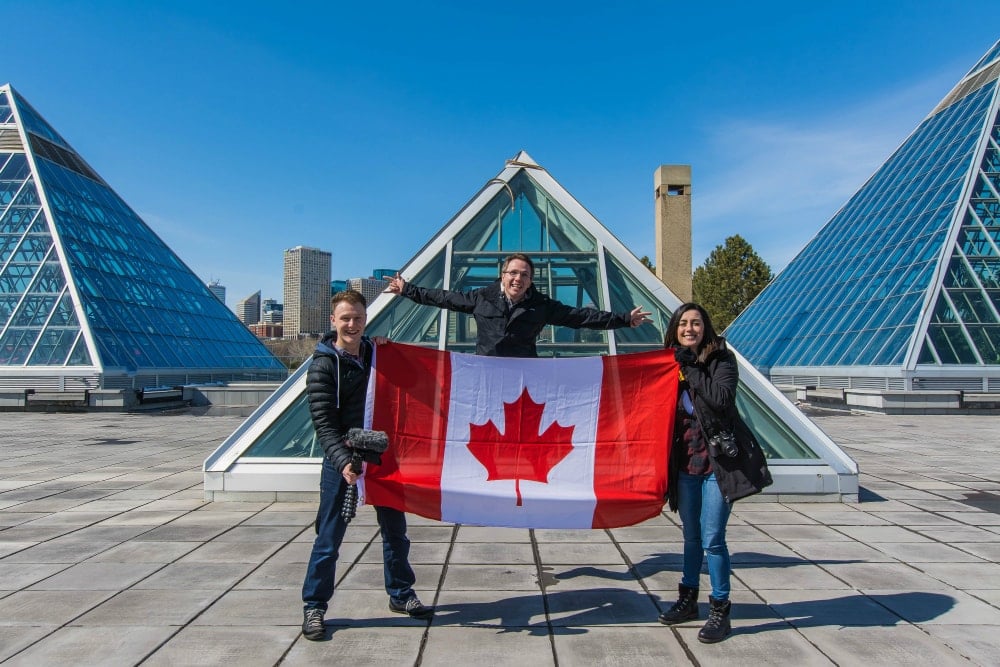 In 2017, we created one of the largest #Canada150 campaigns in all of Canada. We traveled coast to coast to coast for 150 days, creating a 12-part Canada travel series and a mini-documentary about what makes Canada special. It was an unforgettable experience and our stories and content captured the hearts of many Canadians and non-Canadians, contributing to over one million views of our videos, thousands of comments, and media appearances on CBC, Global, and many radio stations.
To make this happen, Best Western became our sponsor, and in exchange, had us create a series of videos promoting major cities across Canada and a variety of Best Western hotels. During our Road to 150 campaign, we created nine videos for Best Western, compiling some of the best things to do in Edmonton, Calgary, Vancouver, Vancouver Island, Winnipeg, Montreal, Ottawa, Halifax, and Kelowna. Each location has us feature one hotel, followed by a range of exciting activities and adventures.
These nine videos now live on their YouTube channel, and our shared throughout the year on their various social networks.
Below are some of the videos we created for Best Western
If you'd like to see all nine videos, we recommend going to Best Western's YouTube Canada Playlist. However, we'll showcase a couple of them below.
Best Things To Do in Edmonton with Best Western
With just two days in Edmonton, we focused on showcasing one of North America's largest malls as well as the science centre. West Edmonton Mall is home to so many attractions under one roof, making it easy to spend anywhere from a weekend to a week without going outdoors. They host one of the world's largest indoor water parks, one of the world's largest indoor amusements parks, a movie theatre, a pirate ship, 800+ stores, and so much more. Check it out in the video below:
Best Things To Do in Canmore, Alberta
In addition to the Road to 150 series, we also created a winter episode for them, featuring some things to do in Canmore during the winter months.
Showcasing a Brand Through Video
It was an honor to work with Best Western, a brand we've admired throughout our traveling years. Everywhere we go, we see one of their brands. Whether it's on the road during a road trip or in a small UNESCO World Heritage city in Mexico, It's a hotel brand we've always enjoyed staying in, which made creating the videos fun and engaging.
These videos will now be used for their marketing efforts year after year, as everything featured in the videos can be considered evergreen content.
If you'd like us to make some videos for you, send us an email.