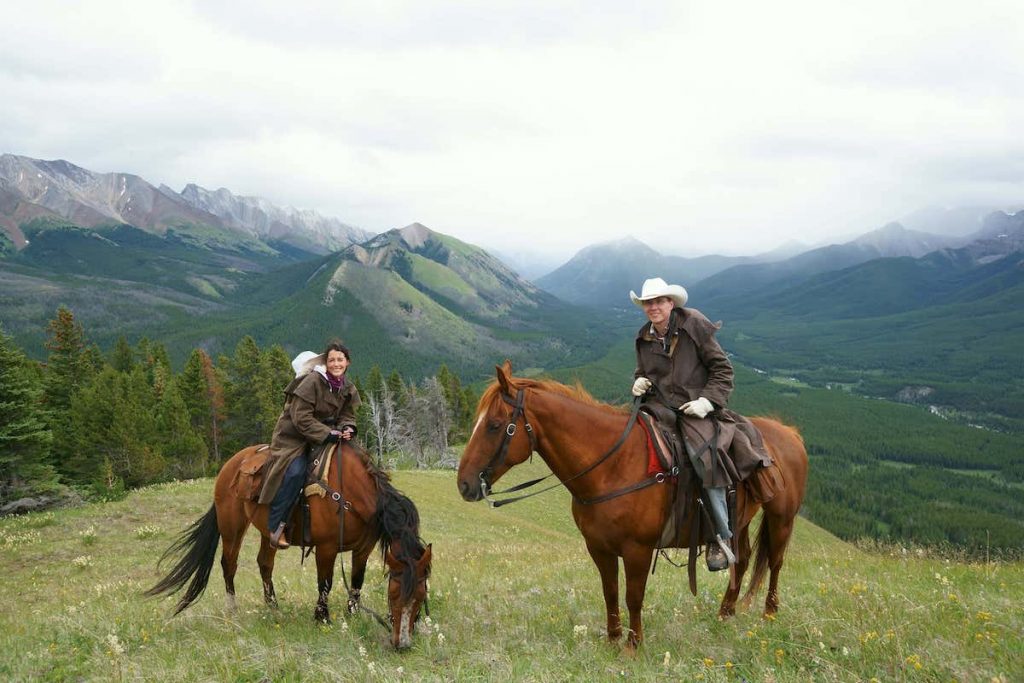 One of the first projects we ever did was a travel writing campaign to feature a 6-day horseback riding trip through the Canadian Rockies, sponsored by the non-profit organization Trail Riders of the Canadian Rockies.
This was an incredible experience in every way. We learned how to ride horses in the mountains, witnessed the backcountry of the Canadian Rockies, sat around the campfire at night singing songs, and ate delicious gourmet meals three times per day. It was an experience we'd recommend to anyone who has an interest in horseback riding and we were eager to share our experience with the world.
For this, we managed to get a 6-page spread featured in More of Our Canada magazine, a magazine produced by Reader's Digest. In addition, our photo was selected for the front page, with Karla riding her horse on the trail.
While earned media is not always something we can guarantee, we wanted to show an example of our travel writing, travel photography, and our ability to get featured in the press and earned media publications.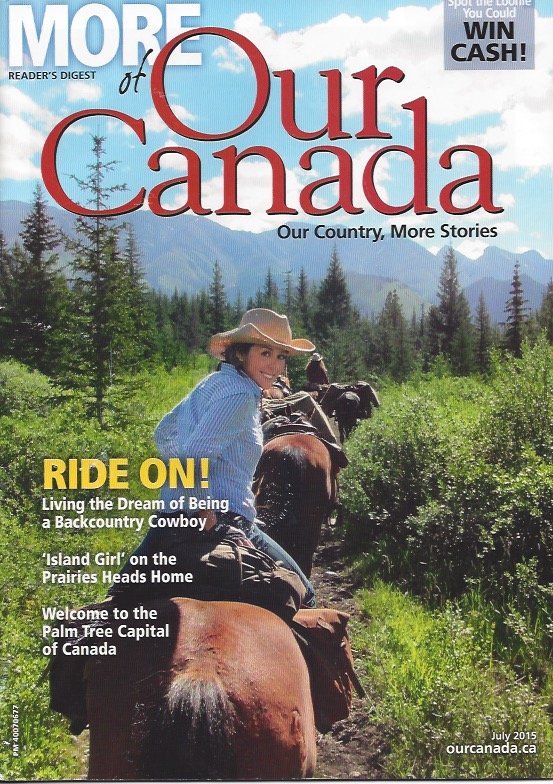 You can download the PDF of the 6-page article by clicking here.
If you'd like us to come and feature your product or service on our Must Do Canada blog and social media channels, please send us an email.